Maybe you'll be seduced by these cute promotional animals ?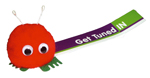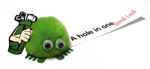 A small colorfull animal called Winnie or Wuppie with your message printed on the ribbon.
There are hundreds of different themes like animals , sport or business .
The feets of the Winnies and Wuppies stick on any smooth surface.
You can order them with your own logo up from 250 pieces.
To see all the different models : www.euro-logo.com or www.wuppieman.nl