It can be found in different shapes, sizes, materials and can be used in various ways.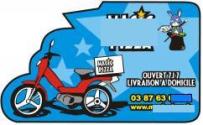 In this article, we will focus on the limber promotional magnet.
1°) Statistics
A European study discovered that a family opens and closes her fridge in average 25 times a day, which represent nearly 10 000 promotional impacts per year.
This converts the promotional magnet into the most efficient and the most affordable marketing support thanks to its low cost.

2°) The promotional magnet purposes
To be placed on the fridge, the magnet must be nice and/or useful.
So, Magnets can have many purposes :
They can list directions: – of enterprises proposing home delivery.
– of enterprises involving to make appointments ( hairdressers, dog grooming salons, doctors)
They can be Calendar magnets.
They can be useful numbers magnets.
They can be Reminder magnets…
Big commercial firms didn't miss it out. They got well children's craziness about magnets and therefore it's not uncommon to use magnets simply as loyalty tools and consumption push tools by setting up a magnet collecting promotion.
As well as its useful and aesthetic aspects, magnets are often considered as gifts and so help to create customers loyalty and to efficiently find new prospects.
You are a plumber, any person who owns your magnet and has a sudden water leak, will throw herself on the fridge to call you, and won't look into the Yellow Pages, running the risk to hire a bad plumber. In the same situation, if she has your competitor magnet, she will call your competitor in this emergency case, rather than loosing time, searching for your phone number which is certainly not saved in her mobile repertory.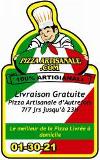 From experience, to launch a new product meant for a punctual use (aperitifs, weddings, baptisms…), we stapled a magnet to a leaflet. It was distributed in August 2007. The immediate spillovers were better than for a distribution of standard leaflets because of the curiosity the magnet aroused in prospects' minds. On a long term period, fallouts will be immeasurable. In february 2008, although the activity had to be stopped, due to a lack of resources to develop it, we still received some calls (3 in february).
Although leaflets are lost and forgotten, magnets still stick around and aren't forgotten when needed.
3°) Fabrication
Magnets are made of a limber magnetic base, with variable thickness, on which we stick a chosen basis weight paper or PVC to resist humidity.
There are 2 fabrication possibilities :
Direct printing on the magnetic base + paper or PVC, then plastic coating for a better effect thanks to the cold or hot lamination.
Printing on paper or PVC + plastific coating + paper or PVC montage on the magnetic base.
Once the chosen design printed and stocked on the magnetic base, we have to cut to obtain the final magnet.
In most of the cases, straight or predefined shapes cuttings which involve more fabrication of cutting moulds are proposed.
To do this, we use a press which enables to cut magnets at the chosen points.
To have customized cuttings, most of the firms sell their magnets at quantities of above 5000 units with fabrication of cutting moulds fees (in average 500€).

Once cut, some enterprises package their magnets with transparent shrink-wraps in order to be able to staple or stick them on leaflets without spoiling them.
A firm proposes quality magnets with a customized cutting from 1000 units at a low price : see Ecomagnet
Moreover, If you have your own logo, they offer you the mock-up fees to create a magnet design which will meet your expectations and reflect your image.