You have a thesis to write. It is stressful. You spend hours in front of your PC screen without any result…
We try another method: we take a piece of paper in order to do some brainstorming ; result: nothing conclusive. Instead of filling in our blank paper with our fantastic idea, we start chewing our pencil or pen, the only physical activity that or body is capable of doing…
No worries: this happens to all of us! It is such a common behavior that one brand used it to create a new innovative product: the Gang Gum.
It is actually a pencil the end of which is a real chewing-gum instead of a gum. Instead of chewing your pencil and ingesting who knows which chemical substances at the same time, you "eat" something eatable ( it is certainly not more natural, but who cares!).
In order to test the popularity of its new product before its launch, Gang Gum Company had a very clever idea to make 5000 pencils with chewing-gums and to give them out to students not aware of this plan in 15 schools of São Paulo.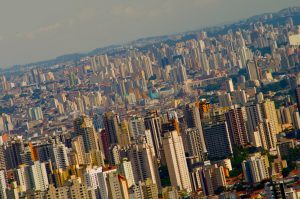 You can imagine the rest of the story: what a surprise for the students who were trying to find an adequate answer to the asked question of the exam, stressed, with sweaty palms, with a desire to eat their pencils to evacuate stress and who found out that it wasn't the gum they were chewing,  but a real chewing-gum! An immediate and dazzling success. The company was reassured by this test to launch this product.
Evidently, this pencil can be customized. A means of communication that could have a perfect appeal among the youth. When you associate your brand to the slightly acid taste of a chewing-gum it is a guaranteed "young image". A product to be followed..
Would you like to customize promotional products? Contact www.horizonsources.net