multicolor winnies for your company
you've p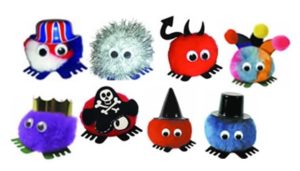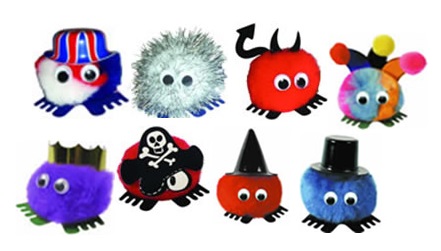 robably heard of them, winnies (also known as weepuls), the most cheerful colored ball of fluff with eyes, sticky feet and ribbons on which we can print your company name.
the only place you can buy the original winnies is at Euro-logo.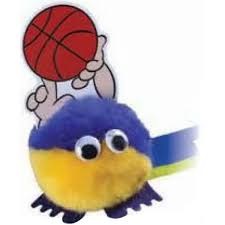 they're known for their funny appearance and vibrant colors
.nowadays, we also sell multi-color winnies. we sell these ones in multiple color combinations. for instance, red-white-blue, camouflage, black and white, red-green and yellow-red. 
the feet are also available in multiple colors, so that they always match your team colors. 
there are many cho
ices in color for both the feet and the fluff, you can combine any of these and even order multiple colors in one order.
printed ribbons
these ribbons are made of sturdy paper, so it won't tear easily. we can print these ribbons in full-color with your own design. for instance, the name of your company with your logo.
the winnies aren't just for children, they're also for adults. because we have so many different kinds of winnies (from doctor winnies to animal winnies) there is a right one for everyone. they're ideal for attracting customers to your company. for instance, you can print a coupon code or a website on the ribbon. this way your website will also attract more attention.
you can order these winnies at a starting amount of 250 pieces.
 Are you interested? Please contact us
and our phone number: +44 20 70 99 21 66