Just like every summer, one sunny day of July you decide to cast off for adventure and go camping. France is a dream country for this type of summer activity. All you have to do is choose from its beautiful mountains, rivers and forests!
The challenge is to be practical by avoiding clogging up your suitcase with thousands of unnecessary things. What you should not forget to take with you is your flashlight! It will probably be very useful to you and will help you not to fall flat on your face when going out at night, or it will be of help when going to gather wood to make a fire at midnight or you could also dazzle wild animals with it  (or some very annoying campers) if they attack!
The disadvantage of a standard flashlight is its size, hence the interest to opt for the logolight, the customized flat flashlight. This small wonder is very light and not cumbersome at all. It weighs only 30 grams and can save your life when you are alone and lost at night. Mac Gyver never leaves without his Swiss Army knife, a camper never leaves without his logolight!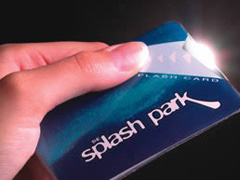 This product is used in the world of communication. Why? Because the logolight can be entirely customized. Very often, companies , but also camping sites, present their clients with these logolights; such a gift is very appreciated.
Not only this product is very useful, but it is also a souvenir of your vacation. On your way home, after a summer break, you nostalgically take out of our pocket the flat flashlight customized at the image of the campsite…
In order to have more details, do not hesitate to contact: www.horizonsources.com.