By  Tom Blundell, Creator of the "Original" Weepul
BIPO was started in 1969 by my parents, Bill and Polly Blundell (BI from Bill, PO from Polly). I joined the company in September of 1971 after serving 3 years in the US Army (including 1 year in Vietnam).  In September of 1971 my parents to a one week holiday, travelling to Europe. They left me in charge of our staff of 12 employees who manufactured a line of plush animals.  It was during this time that I created the original Weepul.  I started everyone to work on Monday morning and immediately retired to our front office. There I began my career as an Executive as I read the morning newspaper and drank my morning  coffee.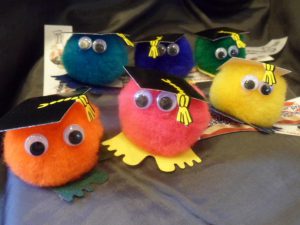 After a few hours I had read the paper from front to back and had filled myself with more than enough caffeine. I began to look around the small office for something to occupy my time. I spotted  some small cotton pompons that were used as noses on a few of our designs. I also discovered some very small plastic eyes which were part of a sample pack provided by one of our raw material suppliers. I proceeded to glue two small eyes onto the surface of one  of the pompoms.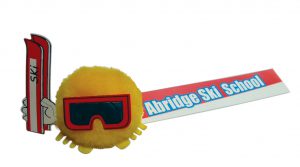 When finished I placed the pompon on top of my desk. Because the pom was spherical in shape, the added weight of the eyes caused the pompon to roll over until the eyes were on the bottom of the pom. I continued to peruse the office and I found a small set of pressure-sensitive, die-cut paper feet. They were about 1″ in length. I took two of the feet (1 right foot and 1 left foot) and I attached them together at the heel in the shape of a "V". (This was a position that I had stood myself many times during the previous 3 years in the military.) I then glued the pompon with the eyes on top of the feet.
By being permanently attached the resulting character "stood at attention" as I placed it on my desk. The whole process probably took less that an hour and as it was almost lunchtime, I not only totally forgot about my creation for the remainder of the day and for the rest of the work week, to be quite honest.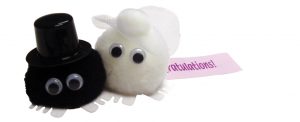 My parents returned home from their trip late on the following Sunday night. Apparently they stopped by the office to be sure that it had not burned down during their absence. It was at that time that they discovered my work of "goofing off". My father immediately called me at home and demanded an explanation regarding the origin of this pompon design. I did my best to dodge his questions as I knew that I had inadvertently left evidence of my "executive work" and I really didn't want to admit that i was the responsible party. Unfortunately I finally caved in and admitted that I had creation the item.
I remember the distinct, harsh tone of his voice as he told me he wanted to talk to me immediately on Monday morning. I had heard that tone of voice from him many times growing up and I knew that I was in line for a stern lecture about my time management skills and my immaturity in managing the family company in their office. I informed my young bride of less than a year that I fully expected to be scolded royally and then I would be fired by my father for failing to live up to his standards.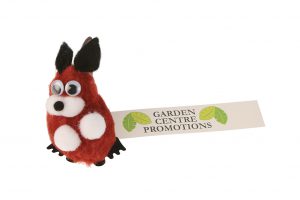 I showed up for work early the next morning. As I entered the office both he and my mother were waiting for me. My head hung low as he began to speak to me. I was already in an apologetic mode and I was not ready for what i heard come out of his mouth. Instead of "I am severely disappointed in you son" he was saying how proud he was of by creative skills. He noted that the company was in need of a new product to manufacture and sell and that he was sure we could sell at least 1,000,000 of these characters to our customers. He then told me that I had done a very good job while they were gone. I had managed to dodge many bullets while I was in Vietnam but I had just dodged the biggest one ever, the wrath of my father.
My mother added the antennas to the item and the original design was complete. We struggled with a name for the character for a while but finally decided to revive a name  of a former product that had never sold well and the Weepul was born. Weepul is actually a compressed version of Wee People. The original character did not include the imprinted ribbon. This was added several years later as a way to extend the life of the product. In the beginning the imprints were generic in nature, such as Smile, It's Contagious or Have a Great Day. In the beginning we sold the product to variety chain stores such as TG&Y, Ben Franklin, FW Woolworth and KMart.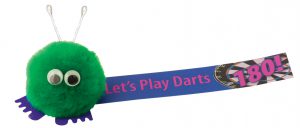 In 1976, after graduating from Central State University, I purchased the company from my parents. I set out to find a new market for the Weepul and I stumbled upon the Advertsiing Specialty (aka Promotional Products) industry. After exhibiting at national premium shows in New York and Chicago for 3 years, I finally joined SAAI (now known as PPAI) and we attended our first show in Atlanta in the summer of 1979. By adding a custom imprinted ribbon to the Weepul, we had created a low-end item that revolutionized the promotional product industry. Between the years 1971 and 2012, Bipo Inc manufactured and sold in excess of 400,000,000 Weepuls. (Obviously my dad's original prediction of 1,000,000 was not very accurate).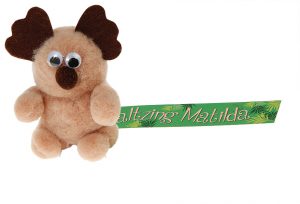 Over the years we have created 100's of custom designs for a multitude of clients. We coined the phrase many years ago that "the Weepul was the giveaway that was never thrown away". It is known around the world by a variety of names and still brings smiles to the faces of those that come across the item. Many times in the early days people would ask what function the Weepul served? I wise person told me to merely look them in the eye and ask them what are the first three letters of the word function? F -U – N. That is what the Weepul is all about. That is why it has survived for more that 40 years and will continue to brings smiles to faces of countless people around the world, thanks to the owners of Weepuls, LLC.
Proudly,
Tom Blundell, Creator of the "Original" Weepul
You love weepuls ? Like the Facebook page  !