Weepuls…what they are and how they can help you have a super cool promotion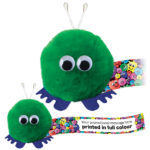 Weepuls….Yes they are a toy.  Yes they are a small pom  (about 1-1/4″ in size) with googley eyes, peel and stick feet and antennas.  But, they are so much more.  You may remember them by other names as we are often asked about our warm fuzzies, the fuzzies, the furkins or even the weebles.
Many different designs for the weepuls
Whatever you call them, the weepuls have come a long way from the original design that was made in the 70's by Bipo, Inc.  There are now at least 20 different hats and 40 different handy options.  There are more than 40 different animals that have been created to be part of the weepul family.  The weepuls have now expanded to about 40 different pom colors and about 7 different feet color options.  They always had the option to print on the acetate ribbon that come out of the side of the weepul, but now the weepuls have the option of a full color imprint.  No, it is not still done on the acetate ribbon, but on a new product that we call a poly soft ribbon.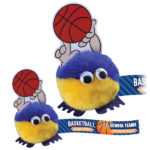 This ribbon is smooth and has no ridges which allows for the full color digital imprint.  This has opened up 1,000's of new ways to personalize the weepuls as your logo or school mascot can now be printed in full color making these a great, fun and cool promotion or giveaway.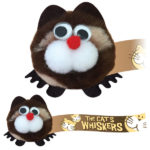 The other advantage is that many people that grew up in the 70's, 80's and even the 90's remember these as the highly coveted prizes that they received as fund raiser rewards.
Remember the Weepuls
Many times, we are contacted by such people whom remember the weepuls so fondly and just want some more, wishing they had kept all the ones that they worked so tirelessly to collect and save.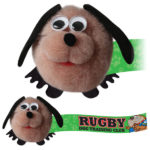 So, that brings us to the cool promotion…because so many people remember these, it is always great fun when they receive these at promotional events.  It brings back all the nostalgia, fun and happiness that they felt when they got these, way back when.  This really makes your idea and your use of the weepuls stand out.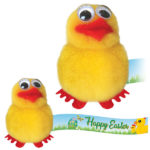 20 years of experience
We have been working with weepuls as a distributor for almost 20 years now.  We have seen them used in many different industries for large national campaigns as well as for a local weepul promotions.  The weepuls have a well-received track record in both the financial/banking industries (think the pig as a piggy bank or the weepul holding money as an incentive to open a savings account at a local or national bank) as well as the medical industry.  In the medical industry we have seen weepuls used for monthly incentives and thank you for the reps that visit the locations, for the patients that are seen on a monthly basis and as a fun item for the staff to collect, trade and discuss at different events.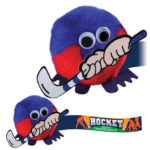 The educational system also has been using these, well for almost as long as they have existed, see the above about the 70's origin of the weepul.  They are great for athletic teams as spirit items, for the pta as a fund raiser item, for the teachers as incentives for the students…and the list goes on and on. 
Make your own Weepul ?
Can't find the weepul that is right for you or your promotion?  That's not a problem.  We can work with you to make a custom weepul.  We had a customer who presented us with a logo that had super thin arms and legs.  We were all concerned that the logo could not be converted into a weepul.  Then, we had the brilliant idea of making the logo weepul into a pin!  This worked great for the customer, who was very happy with the product, and for us because the weepul was well received and was sturdy enough for everyday use.  Plus, everyone who received this pin was so excited to see a new version of a weepul that no one had ever seen before.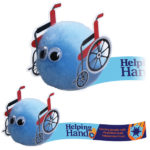 You can find all the weepul designs that represent at www.justmar.net/weepul.html or on our main website at www.justmar.net
So, are you ready to come up with your own cool weepul promotion yet?  Contact us at justmarn@justmar.net or 866-291-3129 to discuss what the weepuls can do for you.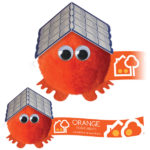 We are so excited to work on a new project with you and we know the weepuls can't wait to make their way to their new home