The Winnies are some sweet promotional plushes you can use for almost any kind of promotion!
Seriously, this little giveaway can adapt to any company, any purpose, any target…
It exists many different models and the best I can do is give you some examples of how you can use them: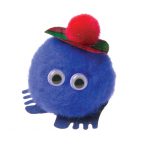 This scotsman winnies can be a good giveaway for Travel agencies who want to promote journeys to Scotland.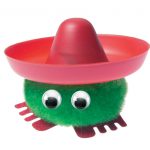 This funny Winnie with Mexican Hat is perfect to be distributed in the street to promote a new Mexican restaurant for example! Print the address of the restaurant on the ribbon and a free aperitif on presentation of the winnie!

A dental clinic could perfectly give this winnie as a little gift for children to remind them that it 's important to wash their teeth…
Don't forget to print the clinic's phone number and address on the ribbon!


This little Bee can be the mascot of a Honey brand. Make a special promotion and offer the bee winnie to thank a client for the purchase of your honey jar…


The healthy food Winnie can be distributed for a government's campaign to encourage the young to eat more fresh vegetable and prevent from obesity.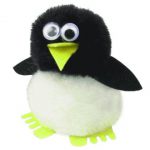 This nice penguin can be sold as a souvenir in a zoo, it can be sold to collect money for an animal defence organization, etc.


The mobile phone Winnie can be used by a mobile phone company to communicate an offer, get to know a new product, etc.
To see our different winnie models, visit our Website: www.horizonsources.com