I think you realize that safety is fundamental in today's society. You all know what Maslow's Pyramid of needs represents. Abraham Maslow, American psychologist known worldwide, managed to organize humans' needs in a hierarchy in order to be able to explain what motivates us in our everyday life. According to the pyramid, the safety and security needs are the second most important needs after the basic ones. Well, this explains why people bother to franticly search for the right commercial market…
A word to the wise is enough to put it into action: marketing specialists are here already! Promotional products retailers have already turned to this new market of the promotional items for safety and security. Just turn around and have a look! You will immediately see smoke detectors in the buildings, cute first aid kits in the cars and elsewhere; they are simply essential everywhere we go! What is more, all these items can be customized of course. What a bliss!
Among all these useful gadgets there is one that stands out the most: the new customized breathanalyzer. This is THE product of this year thanks to the French law that will make it obligatory in every vehicle. Its personalization will not only make this new rule more "fun"  but it will also allow it to carry out its mission: avoid car accidents, or at least reduce their number.
Wherever we go, people are preoccupied with the desire to feel well, to have the environment of confidence, financial security, interpersonal safety etc. That is why insurance companies spring up, new products appear and new laws are adopted..The mine of gold for the promotional products market.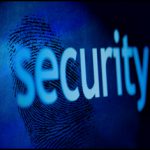 If you wish to acquire a "security" promotional item and to customize it according to your tastes, do not hesitate to contact: www.horizonsources.net