Innergift is the Dutch association founded in 2008. Its mission is to help the children from the town of Jaisalmer, located in the Rajasthan state of India. It invests primarily into the fields of  health and education.
Thanks to this association, three schools with all necessary equipment were built. Innergift also participated in the construction of the institution for blind and mute children. The expenses of one  family were taken care of by the association in order to give the chance to three kids to go to school.
Finally, Innergift looks after children's medical follow-up.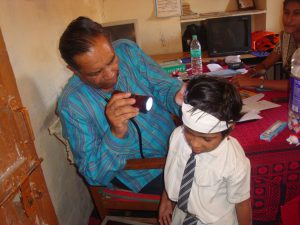 By the way, when the full check-up took place in the association's schools, in reward the kids got cute little personalized winnies, personalized in the name of the association. In the UK, they call them Logo Bugs. These winnies were supplied at reduced price by EUROLOGO BV, which was touched by the cause and sponsored the association.
On cloud nine, these lovely kids stuck these fluffy little things everywhere. The association succeeded at easing children's apprehension of the medical interview.
However, it was not the end of winnies' mission : these tiny personalized plushes were also an effective means of communication to introduce the association and its assistance to the families in the town.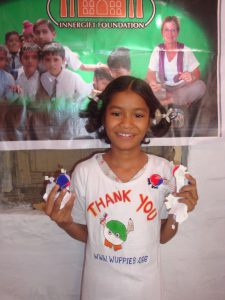 If you wish to create an efficient and appealing item for advertising and supporting your cause, do not hesitate to contact a specialist in the matter:  www.euro-logo.com