they stick around, both literally and figuratively.
they're useful for the promotion of all kinds of products or companies, they're relatively cheap and they attract a lot of attention.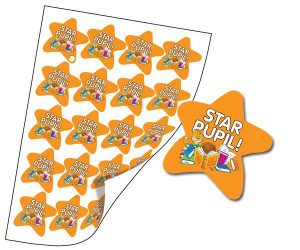 with a sticker almost every object can be personalized and it can also be adorned with your logo, company name or slogan.
furthermore, the stickers are available in many shapes and sizes. you can easily add them to an order or a goodie bag.
the stickers are available in the standard shapes: rectangular, square, round and oval. but if you'd like a completely personalized shape we can make that happen too. you can also order them on a sheet.
besides the customary paper stickers, we also sell high quality vinyl stickers, which are great for outside use.
for more information on e.g. pricing, please contact us.