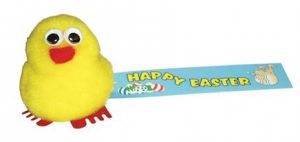 Whether you are a beekeeper, an animal welfare association, a milk producer or any other animal related organization and you wish to deliver a message you care about; do it with your preferred animals. Distribute them to your clients who will keep them for a long time.
The Weepuls are made for you!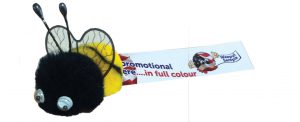 They are made of:
Nice small hairballs which take the form of your chosen animal: cow, bird, dolphin, car, dog, spider, etc.
Small adhesives feet, which enable your weepuls to stick to almost any surface.
A polysoft paper ribbon on which you can print in full color the message / logo of your choice!
Thanks to the weepuls, everyone will be amazed and see your communication tool!
If you wish to communicate on a particular topic, choose these low price weepuls: we are sure there is one suiting your situation.  We can help you find it!
Contact Horizonsources through the phone: 04 76 32 80 50 or by e-mail at hello@horizonsources.com