Twist N'Ball, the 2012 discovery of the "communication through promotional products" market.
Article posted by Lorène on 20/03/2012
Article written by Augustin AUTRAND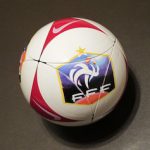 Twist N'Co offers you more than 250 cm2 of advertising cover space on this new original communication item which is effective and common.
Whether you are Head of Marketing department in a big company, an innovative SME or a sports institution, the Twist N'Ball is a perfect communication object for your company gifts, for promoting an event internal to the company, for communicating around a sports event, for animating a seminar or a new product launch campaign.
Still unknown in France, though invented in 1998 by a Serbian mathematician Josip Matijek and patented worldwide since 2001, the Twist N'Ball is at the same time a strategy game and a small ball. It is a bit similar to the Rubik's Cube due to being a sort of a puzzle, but it differs from it in design: it has this small ball aspect on exterior and is appreciated by everyone.
The 20 pieces of the Twist N'Ball can all be customized: colors, printed pictures, the puzzle level can be chosen by you.
Twist N'Co offers you a possibility to put up to 4 different images on the circles. On the triangles you can put 4 different texts and messages.
On the official website  www.twistnball.com you can create your own model of a Twist N'Ball with your own colors; in 48 hours that follow you will receive a 3D animation with the Twist N'Ball you customized.
If we were to summarize what a Twist N'Ball is, we would choose: "originality, effectiveness, and community". "ORIGINALITY,  EFFECTIVENESS and COMMUNITY" is indeed the promise of the Twist N'Co team.
Opt for originality with this totally new product on the French market. It will make you stand out from your competitors.
Choose effectiveness with more than 30 cm2 of advertising cover space for your logo and your catchphrase.
Opt for community with buzz community solutions developed by out teams.
These advantages are so obvious that the Twist N'Ball is piling up rewards worldwide:
–          Gold Medal at International Eureka Contest of Bruxelles (Belgium)
–          Gold Medal at the International salon of Geneva Inventions (Switzerland)
–          Silver Medal at Invention & New Product Exposition of Pittsburgh INPEX (USA)
–          Silver Medal at the Nuremberg Salon of Innovation (Germany)
Check the pricelist at: www.twistnball.com.
You can order starting from 50 pieces and up to 20 000.
They are produced in our factory in Slovenia, the EU, and are in accordance with all the EC norms. The delivery costs are free starting from 2000 pieces ordered!
Do not hesitate to have a look at www.twistnball.com. The whole Twist N'Ball team is waiting for you.
Written by Augustin AUTRAND